"GOING OUT" --- STEP INTO 4.0 ERA "GOING OVERSEAS" --- SHANGHAI ZENITH UPGRADES CONTINUOUSLY
2016-05-31 06:00:00
Since China officially proposed "Going Out" Strategy in 2001, Chinese enterprises have continuously escalated in this strategy and have been involved in fierce competition with global peers.
"Going out" --- step into 4.0 era
The "Going Out" strategy was initially born at the very 1.0 era when Chinese enterprises are just burgeoning, so the discovery journey is mostly disperse and spontaneous, mainly depending on setting up sales network at overseas.
As a large number of state-owned enterprises turn to overseas, "going out" of Chinese enterprises steps int0 2.0 era. Large state-owned enterprises are aimed at overseas oil, mineral and other physical assets, while the engineering enterprises mostly go overseas to participate in some infrastructure projects.
The 3.0 era has witnessed the rise of private-owned manufacturing enterprises as the largest highlight. Those enterprises have gradually stepped on the highest stage of industries.
Nowadays, the "Going Out" of Chinese enterprises has evolved into the 4.0 era when investment field becomes diversified and investment orientation is turned from industrial chain integration to global asset allocation, thus continuously rising on the global value chain.
ZENITH has not only played a dominant role in domestic markets, but also become one of the biggest export companies among domestic peers. According to China's customs data between 2009 and 2015, export amounts of Shanghai Zenith has ranked first among Chinese Mining Machinery Industry for successive 7 years, with products exporting to over 160 countries and areas and 18 overseas agencies spread globally. As Chinese enterprises enter the 4.0 era, the "Going Out" strategy of ZENITH is also constantly escalating.
Sandstone Equipment:
For the past three decades, Shanghai Zenith has been devoted to research, production and sales of stone crushing screening equipment and cooperated with quarries and masonry shops from over 160 countries and areas, thereby accumulating rich product experience and market reputation. Nowadays the jaw crusher, the impact crusher, the cone crusher, the mobile station, the vibrating screen and feeder of ZENITH have played important roles across world sandstone production sites, among which the VSI series impact crusher, the VU aggregate optimization system and the K-series mobile crushing plant have ranked in the leading position in terms of performance.
Model case: the mobile crushing plant challenges Russia's extreme conditions
Production line overview: the impact electric & hydraulic-driven mobile plant sent to Russia is developed aimed at local extreme weather conditions, such as chilliness, frozen soil and wind sand. In addition to the characteristic of resisting low temperature of the hydraulic mobile plant, the success of this case also depends on Zenith's brand effect as a professional crushing equipment provider globally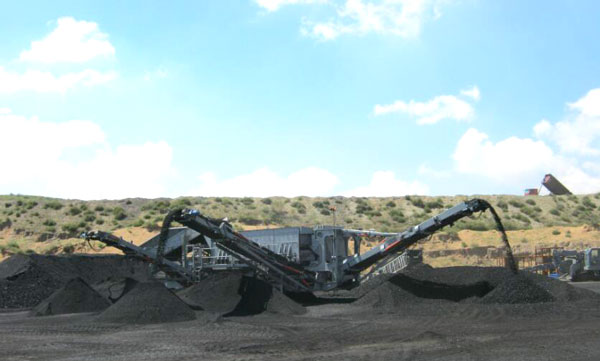 K-series Mobile Crushing Station in Russia
Grinding Equipment:
According to different fields' various demands on product fineness and different characteristics of materials, Shanghai Zenith has developed 3 types of multi-series grinding equipment to satisfy the requirements of thickness of grinding. The 3 types are as follows:
1. processing ultra-fine powder: LUM series ultra-fine vertical mill, SCM series ultra-fine powder mill;
2. processing fine powder: LM series vertical mill, MTW Series Euro Trapezoid Mill, MTM Series Medium-speed Trapezium Mill;
3. processing coarse powder: PC Series Euro High-efficient Crushing Mill
Model case: the ring roller grinding equipment --- SCM1680 at coal production site of Vietnam
Production line overview: in this project, the Vietnamese customer has much bigger demands on micro mist with annual output up to over 0.2 million tons. With continual follow-up of ZENITH sales manager and customers' deepened recognition of ZENITH, the Vietnamese customers have purchased 4 sets of SCM1680 Ultra-fine Mills for production instead of the originally wanted two sets of ball mills, which shows their high recognition of ZENITH and its product quality.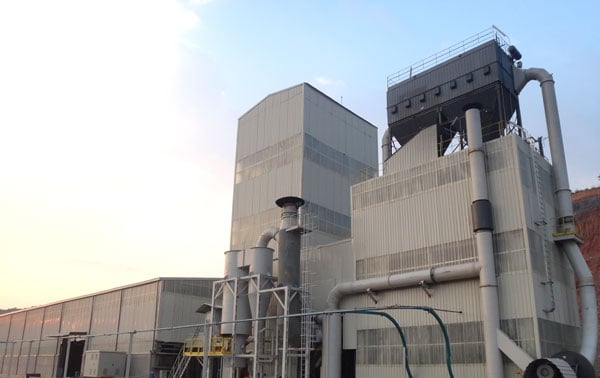 SCM1680 Ultra-fine Mill at Coal Production Site of Vietnam