Annual 100 Kilotons Activated Carbon Preparation Project
Project Profile
Materiel: Coal, semi-coke, asphalt mixture
Input size: ≤20mm
Output Size: 200mesh D90
Capacity: ≥20t/h
Application: for aerated brick production
Equipment: LM190 Vertical Grinding Mill Enclosed quantitative feeder Electric control cabinet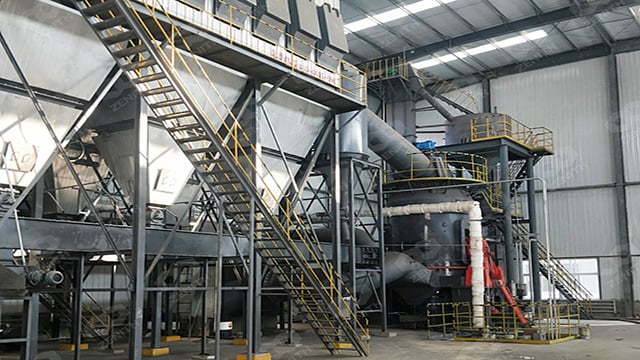 Advantages
The noise of LM Grinding Mill is only below 85db. The finished product is collected by a professional pulverized coal collector with collection efficiency about 99.9% and exhaust emission below 10mg/m3, fully meeting the requirements of environmental protection.
The grinding roller does not contact with the grinding disc during working. It's convenient to replace the liner and liner plate to reduce the loss of downtime, so that the maintenance is simple.
The hydraulic system is equipped with an accumulator, so that the equipment has the characteristics of continuous adjustable pressure, stable operation and small vibration. Therefore, the grinding quality is effective and reliable and the yield is stable.
The project is equipped with the central control system, automatic oil station and hydraulic station. The control system has functions like temperature monitoring and fault alarm which can ensure the continuous operation of the grinding mill for a long time without failure.