400TPH Pebble Crushing Project
Design Scheme
Project Site: Sichuan, China
Material: Pebble
Capacity: 400TPH
Output Size: 0-5mm
Equipment: PEW860 European Hydraulic Jaw Crusher, HST250 Single Cylinder Hydraulic Cone Crusher, VSI5X-1145 Impact Crusher
Application: The finished products are used in high-speed railway construction and mixing plants.
Project Profile
Because the local area is in short supply of natural sand but abundant in pebbles, our customer decided to invest pebbles to produce high-quality sand to meet the potential market demand for machine-made sand. The main equipment of this plant was offered by ZENITH.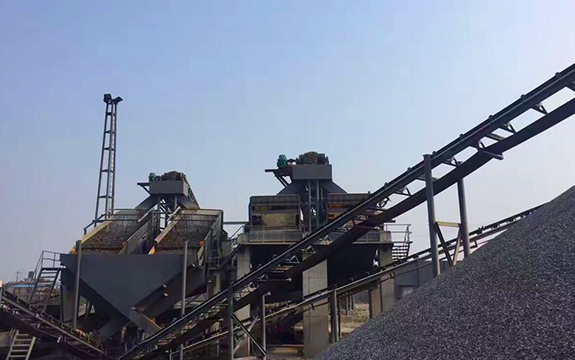 Technological Process
The materials are firstly sent into the jaw crusher to be crushed primarily and then enter into the storage bin. After that, belt conveyor sends the materials into the cone crusher for another crushing. Then materials are sent into vibrating screen. For materials whose diameters are below 40mm would be sent into impact crusher to produce sand.
Advantages of Configuration
1. Jaw Crusher: Movable The crusher is equipped with wedge device for adjustment of discharging hole which is safer, simpler and quicker than the old spacer device. The crushing cavity is V-shaped on structure.
2. Single Cylinder Hydraulic Cone Crusher: It is characterized by high production efficiency and high carrying capacity. Multiple kinds of cavity meet various technological demands.
3. Impact Crusher: Thin-oil lubrication station helps maintain machine and reduce artificial costs. Intelligent touch-screen can monitor the whole working process. According to different needs, the plant can adjust functions between crushing and dressing freely.