Brunei Concrete Crushing Project
Design Scheme
Location: Brunei
Material: Concrete
Max. Input Size: 100mm
Output Size: 0-5mm. 5-50mm
Equipment: Jaw crusher; impact crusher; vibrating screen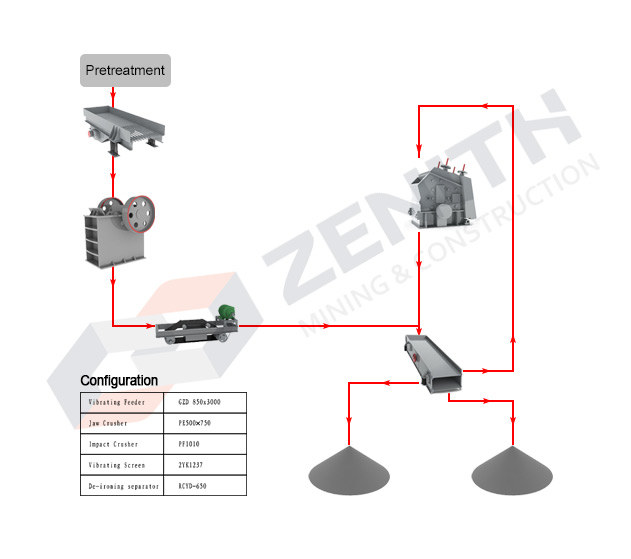 Project Background
Our customer's construction waste crushing plant was built in a large waste disposal sites, which indicated that the construction concrete waste disposal project is only part of the waste disposal project.
Technological Process
1. Pretreatment: Using the hydraulic hammer to crush the big stone into smaller one, and arranging workers to cut through the long reinforcement to prevent damaging the belt conveyor.
2. Crushing: Material after the pretreatment would be sent to the jaw crusher and its discharge gate was set at 100mm. The impact crusher was used as the secondary crusher to handle the revert material with the discharging gate at 50mm. The final sizes were controlled within 0-5mm, 5-50mm.