Oman 300TPH Aggregate Production Project
Design Scheme
Material: Gabbro
Max Input Size: 500mm
Output Size: 0-3mm, 3-5mm, 5-8mm/0-5mm, 5-10mm, 10-22mm, 22-30mm (Oman standard)
Capacity: 300t/h
Equipment: PEW860 Jaw Crusher, PFW1214III Impact Crusher, vibrating screen, vibrating feeder, hopper
Project Advantages
1.Quick Return on Investment
It is expected that the customer can recover costs within half to one year.
2. Quick Delivery
The manufacturing period is around 50 days, faster than the other suppliers at home and abroad.
3. Rapid Installation
ZENITH experienced engineer can install the crushing line within 2-3 month.
4. Simple Operation & Maintenance:
5. Prompt after-sale service:
We have our office set in Dubai, and we have experienced engineers there, who can provide prompt after-sales services to the customer.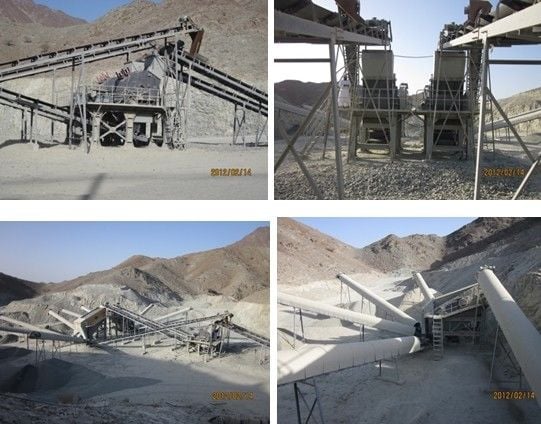 Customer Feedback
- (Before using ZENITH machines), I doubted about the quality of ZENITH crushers because I have heard some bad news from friends who use crushers from some Chinese manufacturers.
After visiting ZENITH's headquarters and factories, I chose to trust in ZENITH.
- (When ZENITH crushers started to be put into use in my site, I found that ZENITH crushers ran as well as the good-quality crushing equipment from Europe. They are very stable and easy to be operated. Meanwhile, their prices are much lower when keeping the same capacity. We are considering purchasing the second crushing line from ZENITH.