Addis Ababa 100-120TPH Limestone Crushing Project
Design Scheme
Raw Material: Limestone
Input Size: 500mm
Output Size: 0-6mm, 5-14mm, 14-25mm
Capacity: 100-120TPH
Equipment: Mobile Crusher YF938J69; Mobile Crusher Y3S1860FW1214III;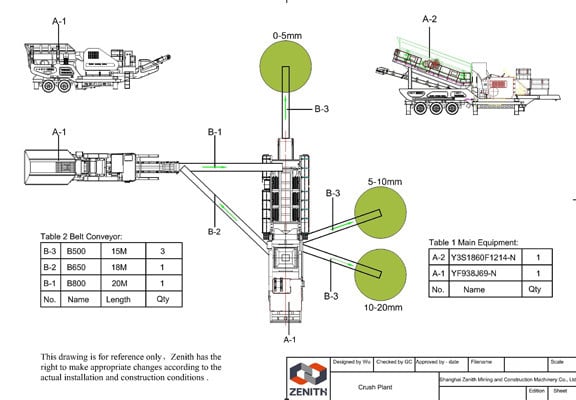 Project Background
In 2013, Ethiopian government started an infrastructure construction plan, intending to build 3000 sets of house in 5 year. So there is a big demand for aggregate in the few years and more and more investors started their crushing projects for aggregate production.
At Ethiopia, most customers preferred portable crushers because the stationary crushing production line cannot meet their requirements to some extent.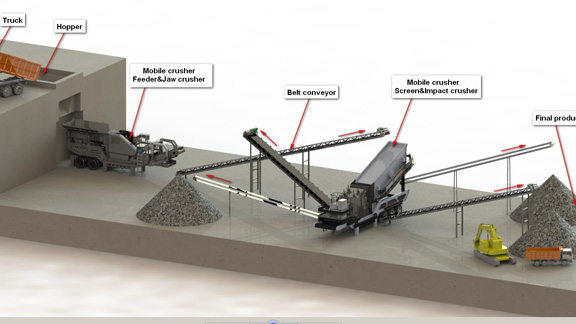 Project Advantages
--Easy Transportation
Y series mobile crushing plant is designed for overcoming the problems of poor construction sites. Meanwhile, it can greatly reduce installation time compared with the stationary one.
--Wide Application
It can be operated as independent units or as two-stage crushing plant with primary and secondary crushing or as three-stage crushing plant with primary, secondary, and tertiary crushing according to different clients' requirement
--Belt Conveyors
The belt conveyor can be adjusted hydraulically to meet various requirements.
--Integrated Hydraulic System
The biggest advantage is when plants arrive at the sites, they can be installed and do the commissioning immediately without extra crane.
--Greatly Reducing Material Transportation Cost
Y series portable crushing plants crush the material on site, so the transportation cost of material is greatly reduced.