20TPH Limestone Grinding Plant
Project Profile
Materiel: limestone
Input size: 0-5mm
Output Size: 200mesh D90, 180mesh D98
Capacity: 20t/h (2 sets)
Application: waterproof coating
Equipment: MTW175Z European Grinding Mill, MTW138Z European Grinding Mill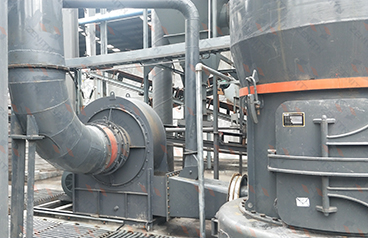 Advantages
1. Reasonable Layout
ZENITH team organized engineers to carry out a detailed survey of the customer site. The reasonable layout of MTW Grinding Mill was carried out in the restricted space, which perfectly satisfied the requirements of customer.
2. Oder & Quick Delivery
After signing the order, ZENITH made a detailed plan of preparation and delivery, engineers' dispatch, installation and commissioning, etc., to ensure that the whole process was carried out in an orderly and efficient way.
3. No Dust
Pulse dust removal equipment is installed in feeding, grinding, transportation and storage of finished products to ensure that the production site is clean, eco-friendly and free from dust pollution.
4. More Resistant
The MTW European Grinding Mill adopts the grinding roller ring made of wear-resistant alloy, and its service life is 1.7-2.5 times than traditional ones. Some wear-resistant parts adopt composite design, which can save the cost.