Palestine Granite Screening Project
Design Scheme
Raw material: Gravel
Input Size: 60mm
Output size: 0-5mm, 5-20mm, 20-60mm
Equipment: Vibrating feeder, belt conveyor, screen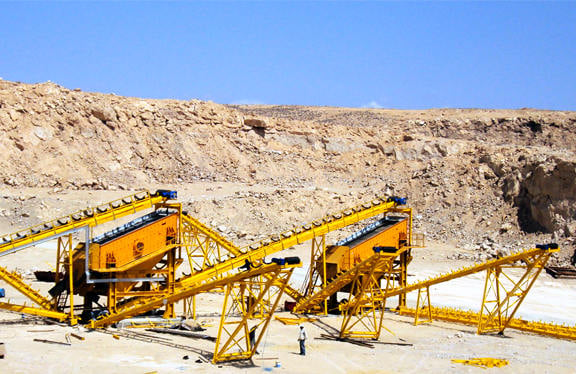 Technological Process
Gravel after passing through hopper were fed evenly by vibrating feeder onto following belt conveyor which further transported material to the three-deck screen for three different outputs: 0-5mm, 5-20mm, 20-60mm.
Project Advantages
1. Excellent Foundation
Our experienced engineer installed the crushing line in two months. Little time consumption allowed our client to get their investment back soon.
2. Initial Investment
The aggregates sizes were very cubical shape, which can help our clients sell at higher price.
3. Simple Operation
As the main machines in this plant were simple crushers, it was easy for local workers to operate and maintain the crushing line.
4. Prompt After-sale Service
We are building our office in Palestine and we have experienced engineers there, who can provide prompt and good after-sales services for the Middle East countries