Kenya 30-40TPH Granite Crushing Project
Design Scheme
Material: Granite
Max Input Size: 350mm
Output Size: 0-6mm, 6-14mm, 14-20mm
Capacity: 30-40t/h
Voltage: 415V 50Hz
Equipment: LC3000X4000 Hopper, GZD850*3000 Vibrating Feeder, PEW400*600 Jaw Crusher; PEW250*1200 Jaw Crusher; 3YK1548 Vibrating Screen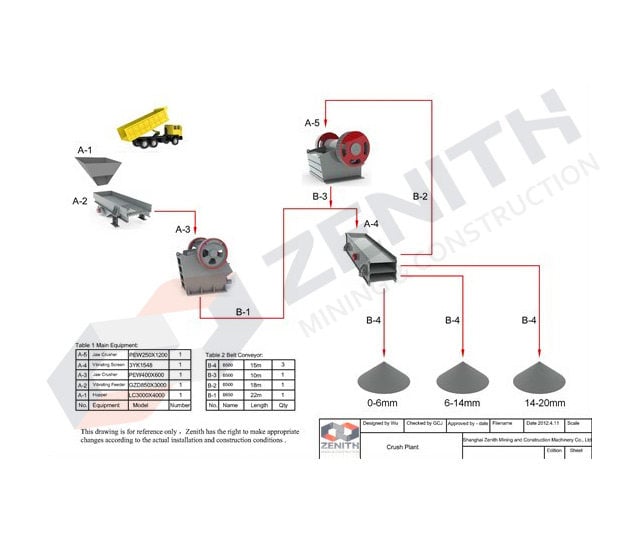 Project Advantages
(1)Small Initial Investment. For there are only two small main crushers with low power consumption, so the procurement cost and production cost are very low.
(2)Short manufacture cycle. The manufacturing time for this small plant is around 1 month.
(3)Rapid installation. Our experienced engineer can install the crushing line in one month. Little time consumption allows our client to get their investment back soon.
(4)Simple operation and maintenance. As the main machines in this plant are simple jaw crushers, it is easy for local worker to operate and maintain the crushing line, and it decreases labor cost.
(5)Prompt after-sale service. We have our office set in Nairobi, Kenya, and we have experienced engineers there, who can provide prompt and good after-sales services for East Africa countries.